Interior designers are tasked with a wide range of spaces in which to work their decorating magic. Private homes, hotels and restaurants, public buildings, cultural spaces...nearly any place with a roof is fair game for an interior designer. Because Preciosa Lighting works closely with interior designer and architects, we also have the joy of creating lights for spaces big and small. Some of the most intriguing places are found on the water.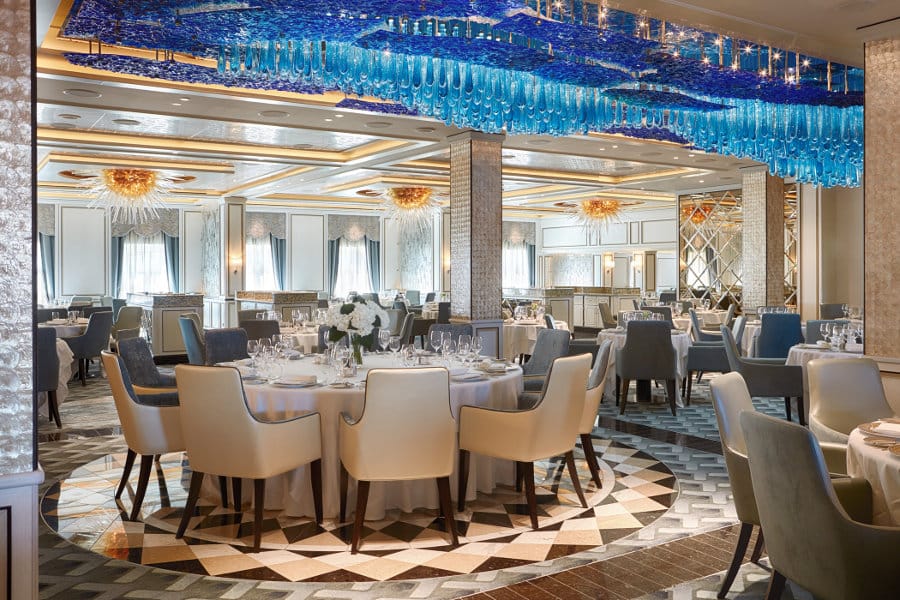 Preciosa is a leading designer and manufacturer of a wide range of breathtaking lighting objects specially designed for yachts, cruise liners, and ships. We are aware of the special requirements found on board and can create unique chandeliers, wall lights, decorative objects, and floor or furniture inlays as well as various options for columns and balustrades.
We've created stunning installations for a number of luxurious private yachts as well as lavish 5-star cruise ships. We work with a number of partners throughout the maritime industry, including yacht interior designers, cruise lines, shipyards, and outfitters.
Challenges of the Sea
Designing for maritime projects presents unique challenges but also endless possibilities. Tillberg Design is a long time Preciosa partner in the maritime field. The Swedish firm is a global design company creating beautiful spaces for luxury cruise ships, hotels, and restaurants. Their client list includes major international cruise lines and exclusive boutique ships. Magdalena Mulka, an Interior Designer and Deputy Project Manager with Tillberg shares a few of the differences between designing for land and designing for the sea.
"A ship's spaces are very limited in size and require custom made solutions tailored to their needs," she said. "Ship safety rules are very strict and we have to respect them to guarantee the maximum safety of the passengers and this will sometimes affect the design." She adds that these requirements mean special considerations must be made throughout the process, for example in material choice.
"The combination of low ceiling heights but wide spaces is quite challenging; the low ceiling height requires a different design and construction of decorative lighting," said Vincent Krohn, Owner and Project Director at we are light, another Preciosa maritime partner. "You need to play with a lot of vertical highlights and layers of light to create an interesting atmosphere."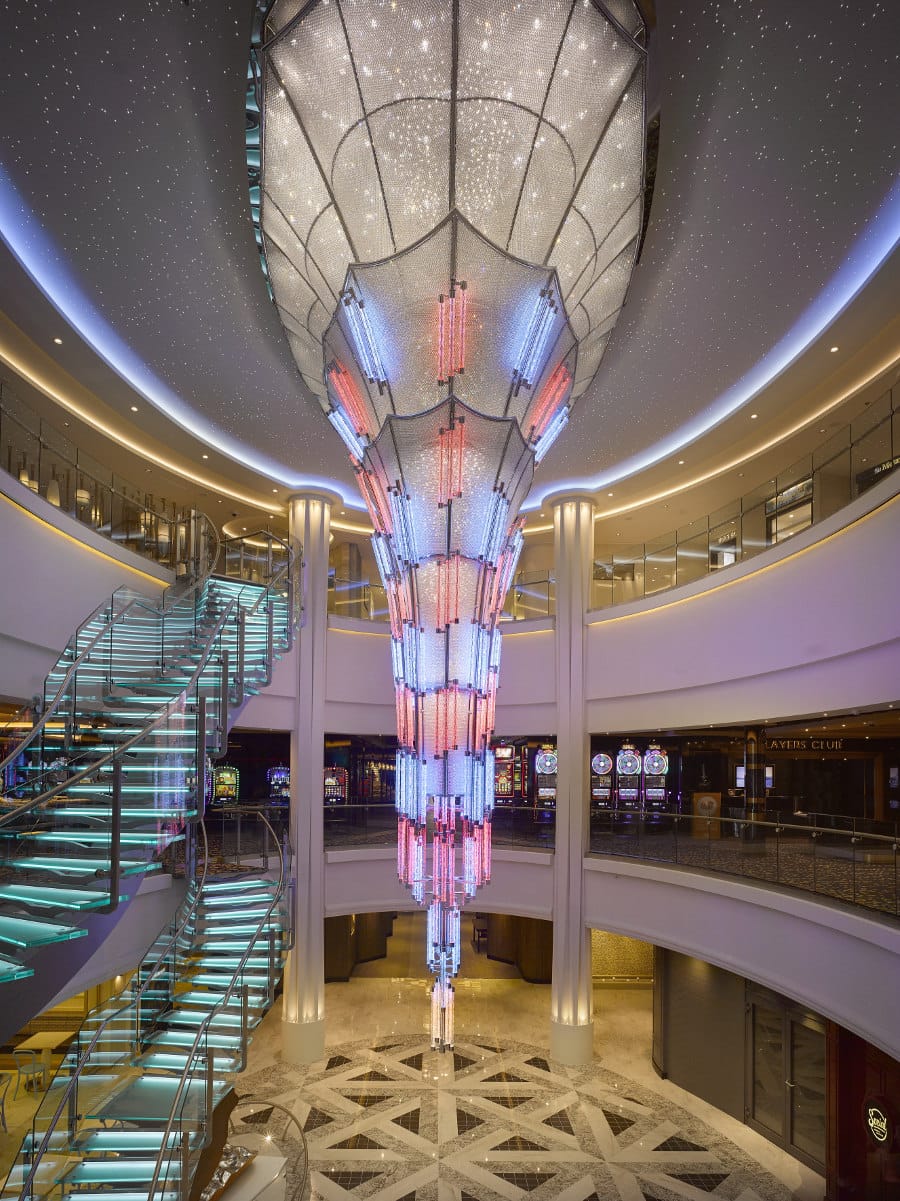 Creating Onboard Brilliance
"Lighting is very important as it is the essential factor which affects the interior mood and overall atmosphere," Ms. Mulka said. "Lighting color and temperature are not the only important aspects but the design of the lighting fixture is also an integral part of the project and very often the significant element."
Mr. Krohn agrees.
"It's not only about installing a chandelier on the ceiling," he said. "You have to think more three dimensional. Also walls and complete ceiling structures can be used for "lighting installations" as part of the overall room concept."
On Trend
Both Mr. Krohn and Ms. Mulka believe maritime is one of the most exciting design fields.
"The trend is to create more and more exciting spaces filled with light," Mr. Krohn said. "This can be realized with a lot of variety of decorative light fixtures, illuminated room structures or with media facades showing content that represents the purpose of the area. Constant growing demands due to new technologies require clever lighting design and management able to meet the high standards of our clients. Today, and looking towards the future, light is not static. It's a flexible, controllable tool implemented into the design process from the beginning. An optimal adjustment to any environmental terms of design, architecture, spatial utilization, changing of daily routine etc. is the main responsibility in our work."
Designing experiences that surprise is important for Ms. Mulka.
"Current trends follow the "digital era" we are living in and we focus on how to optimize the space with new technological and material solutions," she said. "That provides for a wider range of possibilities in design solutions which can sometimes be limited in the marine industry."
Preciosa Lighting at the Monaco Yacht Show
Preciosa Lighting will be at this year's Monaco Yacht Show, 26-29 September. Please visit our stand QP26, next to the Upper Deck Lounge. You can learn more about our Maritime Programme, experience our new interactive light installation specially designed for yachts as well as discover a selection of our historical and contemporary chandeliers and pendants.


Im Original erschienen unter: https://www.preciosalighting.com/news-detail/innovative-design-sets-sail